3. Choose the Open option from the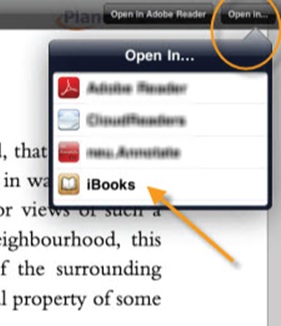 popup dialogue and tap on iBooks, then this app will open the PDF file.
4. When you open a PDF with iBooks, iBooks will save a copy to its library. So you can easily find the PDF saved the last time. And you can read the saved PDF offline later.